Pilot wins international So(cial) Good Design Award
Last year, Pilot was tasked with creating a new brand expression for The 519, the City of Toronto agency that, since 1975, has served as a beacon for inclusion, acceptance and awareness of LGBTQ rights. This work was recently awarded the 2015 So(cial) Good Design Award (Government Initiated Projects), presented by the Association of Registered Graphic Designers. We are very proud of the award, but how we got there is just as rewarding.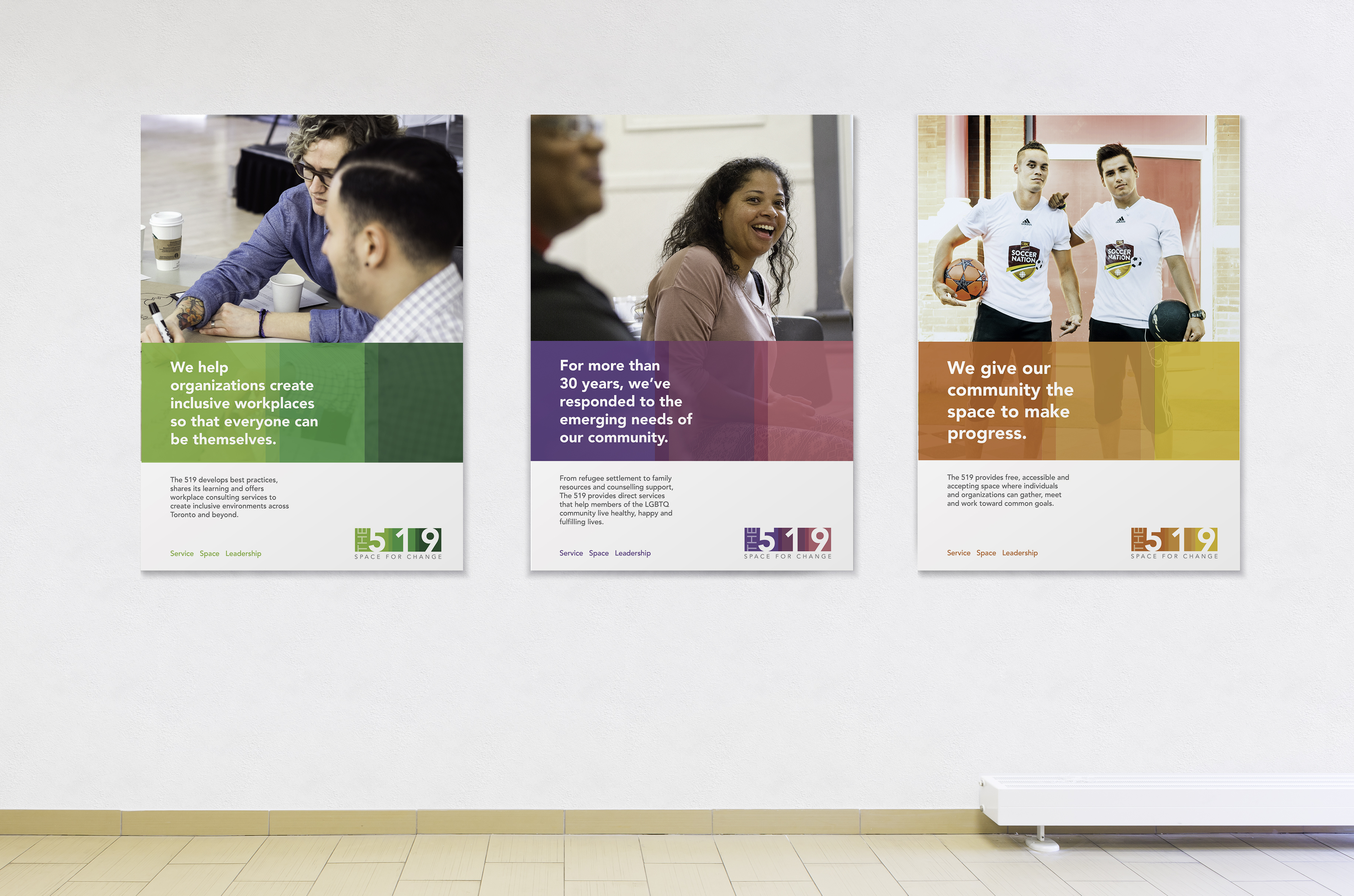 The initial inspiration came from the work of Joseph Albers, the influential 20th century painter, designer, photographer, typographer, and theorist. Albers believed that colours are governed by what he called an "internal and deceptive logic." In many ways, his work revolutionized the art of seeing, and in his 1963 book, Interaction of Color, he delved into one of the deepest and most influential explorations of the art, science, psychology, and practical applications of colour.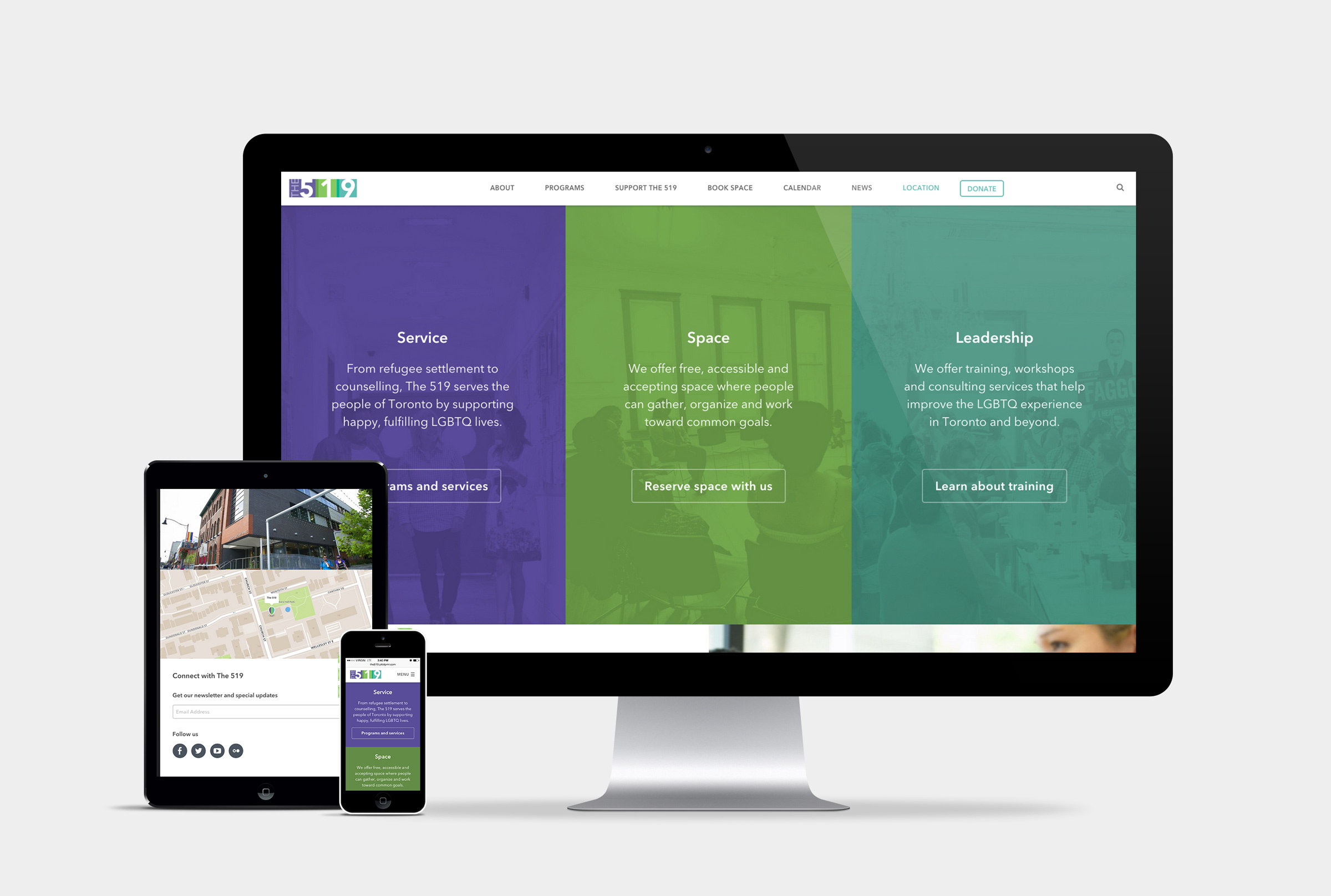 Albers' insight that a thing is never seen as it really is, particularly that individual hues look different when placed against different backgrounds, led us to the realization that The 519 has a similar impact right here in Toronto: it creates environments that change the way we see one another. Building on this, we created a new visual identity whose three pillars artistically convey the core essence of The 519's offering: Space, Service, and Leadership.
Albers' emphasis not only on seeing colour, but also feeling the relationships between colours, reminded us that it's important to resist the temptation to notice only those things we are conditioned or expected to see. His teachings are at the heart of why we feel that good design, and design thinking, have the potential to create lasting, positive change in the world.
(Pilot's very own Claudia Yuen and Stuart Inglis.)
Campaign Credits
Art Direction: Stuart Inglis
Design: Claudia Yuen
UX Director: James Beardmore
UX/UI: Paul Lapkin
Developer: Guy-Armand Koffi