Bad puns, good cheer, the Pilot holiday card is here!
It's holiday card time! At Pilot we send one out every year. We contemplated going digital, but there's something so nice about a card. Made of paper. That you can touch.
At the same time, how do we justify printing a card when there are indeed so many very nice ways to tell your clients and grandmas you care about them without going full-tree? Our thinking is that you have to double down. If you're going to make a card, it needs to justify itself in the world. It's got to be something original, keepable, useful, meaningful. It's got to be worth its weight in paper.  It should also be fun to make and require all your employees to get crafty. Maybe?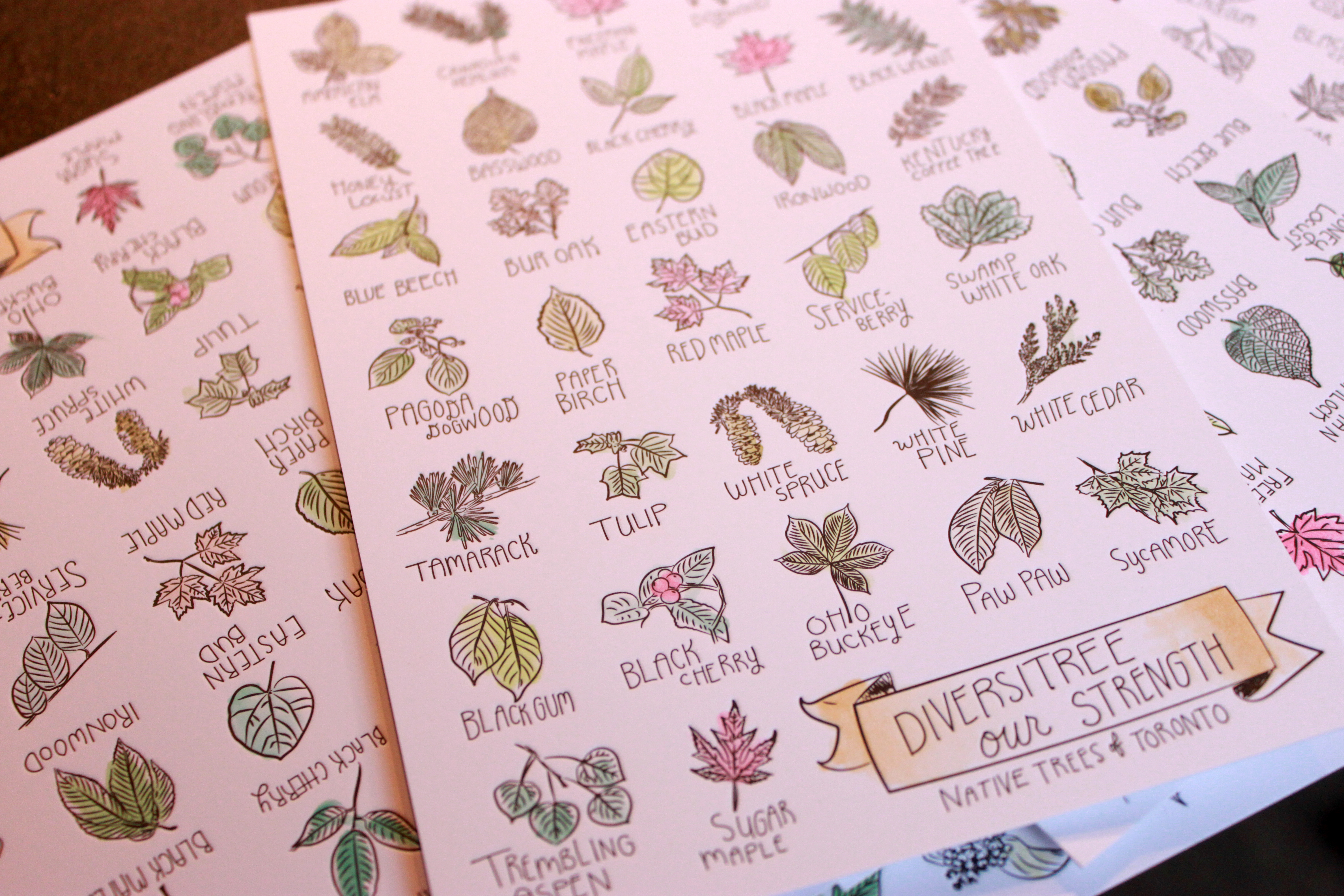 For our holiday card this year we wanted to create something that would be not only pretty, but useful to our clients and others. Like Rachel on Master of None, we've long pined for a Treezam app to tell us what kind of tree we're looking at. Our card provides a handy cheat sheet for Toronto treephiles. We decided to letterpress our cards and then hand-paint them individually, so that each client gets a piece of art and not just a piece of paper.
We made one hundred extra prints and painted them for LEAF,
a local organization that does amazing work for Toronto's urban forest. Our list of native species comes from them. If you haven't taken one of their tree tours or availed yourself of their planting services, what are you waiting for?
If you'd like a Diversitree Our Strength print and aren't a client or grandma, drop us a line and we'll send you one.